Desde el fondo del mar hasta la cima de las montañas, necesitamos el océano para la vida en la tierra tal y como la conocemos.
POR: Dona Bertarelli | @DonaBertarelli
Al ver al océano desde nuestro maxi-trimarán, Sails of Chage, siento un sincero respeto y una profunda conexión con el océano. Esta conexión no es sólo sentimental, es real, y creo que es verdadera para toda la humanidad. Desde el fondo del mar hasta la cima de las montañas, necesitamos el océano para la vida en la tierra tal y como la conocemos.
Llevo toda la vida aprendiendo sobre el océano, inspirada por mentores como la querida Sylvia Earle, por defensores del medio ambiente y científicos marinos de todo el mundo. Y la ciencia nos muestra que un océano sano depende no sólo de que salvaguardemos vastas extensiones de éste y que logremos el objetivo de proteger al menos 30% para el 2030, sino también de que nos aseguremos de que esta protección tenga sentido.
Parece que ha pasado mucho y poco tiempo desde la última vez que di la vuelta al mundo en el invierno de 2015 a 2016. Mucho tiempo porque se han tomado varios años para concientizar a la población mundial: que un océano sano nos da oxígeno, alimentos y medios de vida, y al mismo tiempo, nos ayuda a mitigar el cambio climático; que necesitamos crear enormes zonas del océano total o altamente protegidas para mantenerlo sano; que tenemos que elegir los ecosistemas adecuados para conservar las zonas clave de biodiversidad repletas de vida; que tenemos que ser rigurosos con el control y la aplicación de esas áreas marinas, respetando los derechos y el papel esenciales de los pueblos indígenas y las comunidades locales en la conservación. Sin embargo, parece que tenemos poco tiempo para hacerlo, porque en términos de conservación es urgente que volvamos a conectar con el océano y actuemos ahora para proteger la salud de los mares del planeta y, en consecuencia, nuestro futuro.
La pandemia del COVID-19 nos hizo pensar en lo que podríamos hacer mejor, en cómo podríamos hacer de nuestro planeta un lugar en el que nuestros hijos, nietos y las generaciones futuras puedan vivir, estar sanos y disfrutar. Es hora de volver a construir de mejor manera. Estoy convencida de que también es el momento de volver a conectar con nosotros mismos y con la naturaleza.
Tal vez esos pensamientos futuros son los que inspiraron a Ecuador, Colombia, Costa Rica y Panamá, cuatro países latinoamericanos que recientemente mostraron su liderazgo a todo el mundo. Se atrevieron a establecer conexiones entre sus gobiernos, entre la ciencia y la política y, sobre todo, entre sus Áreas Marinas Protegidas (AMP). En la COP (Conferencia de las Partes) 26 de Glasgow, anunciaron su intención de crear un gran Corredor Marino del Pacífico Este Tropical que conecte sus AMP nacionales y aumente considerablemente la superficie total protegida del océano, convirtiéndose en un refugio seguro para gran parte de la biodiversidad más rica del mundo y las rutas migratorias de especies marinas clave.
En octubre de 2021, el Parque Nacional Revillagigedo —en México— se unió al Corredor Marino del Pacífico Este Tropical (CMAR), una iniciativa no vinculante para la conservación y el uso sostenible de la biodiversidad marina en la región, que se estableció en 2004. En los últimos años, con Pew Bertarelli Ocean Legacy (PBOL), he tenido el honor de comprometerme y apoyar a aliados locales para fomentar su labor de creación, gestión y conectividad de las AMP, como Beta Diversidad, MigraMar y la Coalición en Defensa de los Mares (CODEMAR), entre otros, así como miembros de los gobiernos de Ecuador, Colombia, Costa Rica y México, que en 2017 decretó el Parque Nacional Revillagigedo, su mayor reserva marina, que hoy protege una enorme variedad de vida marina y es otro punto de paso crítico para las especies migratorias en el Océano Pacífico. En la COP 26, el Presidente de Ecuador también anunció una ampliación de la reserva marina de Galápagos, y el Presidente de Colombia hizo público que su país duplicaría las zonas marinas protegidas nacionales.
Estas iniciativas, y otras en todo el mundo, me dan la esperanza de que los gobiernos tienen en realidad la voluntad política de actuar no sólo unilateralmente sino también a nivel local para hacer realidad la protección de los océanos.
En mis visitas a esta región, como a otras, me asombra la increíble belleza de la naturaleza, y me motiva aún más a trabajar para proteger la biodiversidad en todas sus formas, en la tierra y en el océano.
Así como espero no perder nunca esta sensación de asombro ante la belleza natural, creo que es de suma importancia que sigamos avanzando en la ciencia para entender mejor el océano y así cumplir con nuestra responsabilidad hacia los jóvenes y pequeños estudiantes de mantener el océano y a nuestro planeta sanos.
Conforme escribo esto me estoy preparando para emprender otra gran travesía marina; a lo largo de nuestro viaje espero iluminar a la gente del por qué necesitamos asegurar que la naturaleza esté protegida y reconectada, para restablecer el equilibrio en la relación de nosotros como humanidad con el entorno que nos rodea.
Sobre la autora
Es defensora de los océanos y la mujer más rápida en navegar alrededor del mundo. También es asesora especial la UNCTAD y la UICN. A través de Bertarelli Foundation, se asoció con The Pew Charitable Trusts para crear Pew Bertarelli Ocean Legacy en 2017. Fundó en 2021 Sails of Change con sus hijos y su marido, Yann Guichard, y ese mismo año puso en marcha Global Fishing Watch Marine Manager para ayudar a la gestión, el seguimiento y la aplicación de las reservas y apoyar los esfuerzos internacionales para crear nuevas AMP y ampliar las existentes.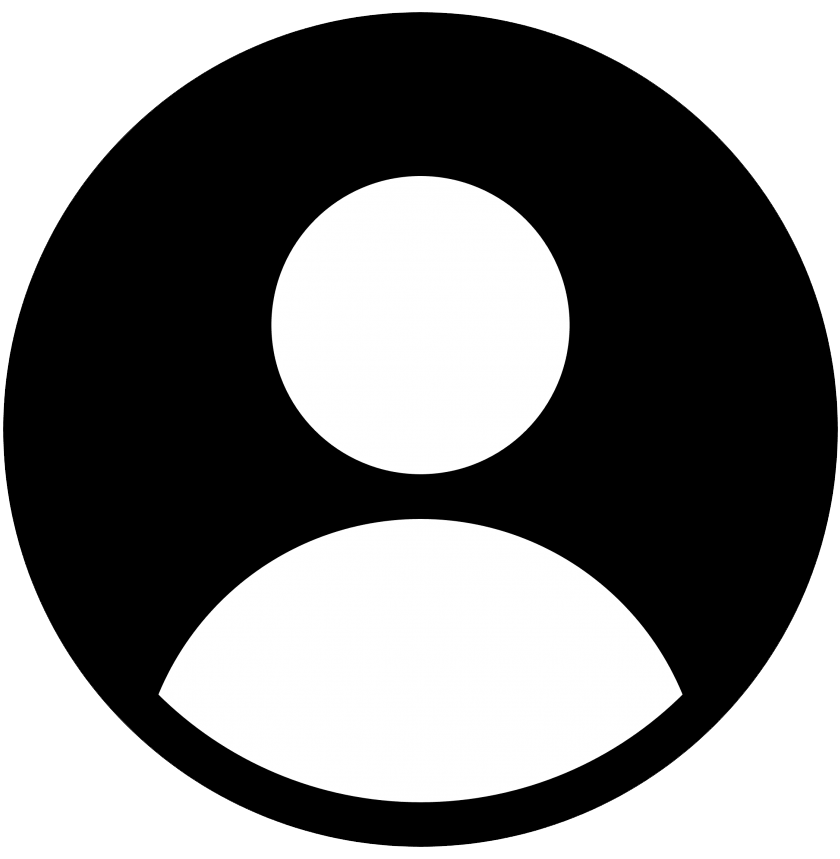 Andre Clarke
Hey there, Was looking at your site today and I thought this would probably interest you. Are you tired of traditional virtual assistants who lack the expertise to handle complex tasks? Feeling overwhelmed by the thought of diving into generative AI? Weve got the game-changing solution youve been waiting for: Myaas AI-Powered Personal Support Agents. Imagine the best of both worlds: a personal assistant whos a live professional expert at leveraging the power of thousands of AI Agents. Thats exactly what you get with Myaa. Our AI-Powered Personal Support Agents are trained to perfection in writing excellent prompts and harnessing the capabilities of our AI Agents. But heres the best part: were offering a one-week free trial for you to experience the transformative capabilities of our agents firsthand. No obligations, no strings attached. Just a chance to see how our AI-Powered Personal Support Agents, the experts in leveraging AI technology, can revolutionize the way you manage your business. Dont miss out on this exclusive opportunity. Click below to schedule a call and claim your one-week free trial: https://bit.ly/Free-AI-Powered-Support-Agent During the call, our experts will guide you through the process and pair you with the perfect Myaa AI-Powered Personal Support Agent for your business. Say goodbye to inefficiency and hello to expert assistance. Get started now and unlock the full potential of generative AI with Myaas AI-Powered Personal Support Agents. Cheers, Andre Clarke Business Development Myaa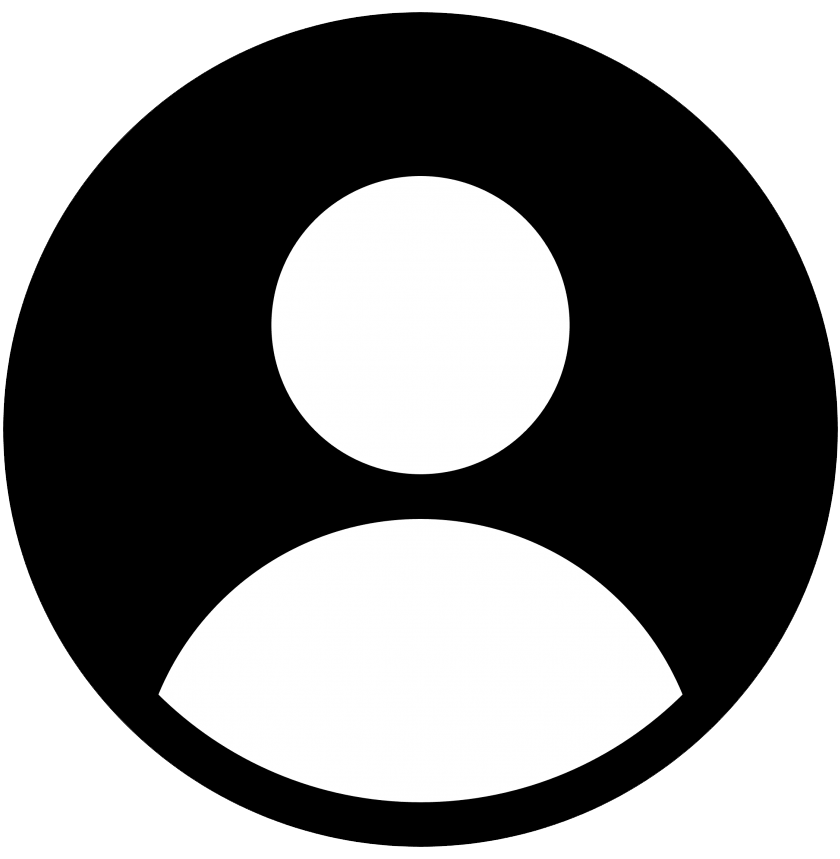 Diane Laclair
Wouldn't you rather earn passive income by promoting services related to the topic of your website: https://equilibrio.org.mx/home ? If your answer is "yes", then Fcompany affiliate program is definitely for you. Even if you already have your own product or service, you can promote services that complement it to maximize revenue. Now edit your existing posts and promote related services to double your revenue with 0% traffic increase: https://www.vaulemedia.com/fs Affiliate program: Per Google Trends, Fcompany has more search interest than any of the other big freelancer marketplaces, which makes it a comparatively easy sell Offers a wide array of products and services to promote, which makes it relevant to a wide audience Commissions are pretty high, especially for Fcompany Business services. Two commission plans: Fcompany CPA - Pays a dynamic cost per action (CPA) of $15 – $150; Fcompany Hybrid - Pays a fixed $10 CPA on all qualified sales, plus a 10% revenue share for 12 months. Affiliate support is highly rated and available 24/7 Fcompany's homepage is built with clicks and sales in mind You get paid as long as your referral creates an account within 30 days of clicking your Fcompany affiliate links — even if they don't actually buying anything until months down the line Access tons of affiliate marketing tools, creatives to deep links to widgets Now click here to maximize your revenue: https://www.vaulemedia.com/fs Regards, Diane Laclair UNSUBSCRIBE: https://www.vaulemedia.com/unsubscribe Address: 930 W Inyokern Rd, Ridgecrest, CA 93555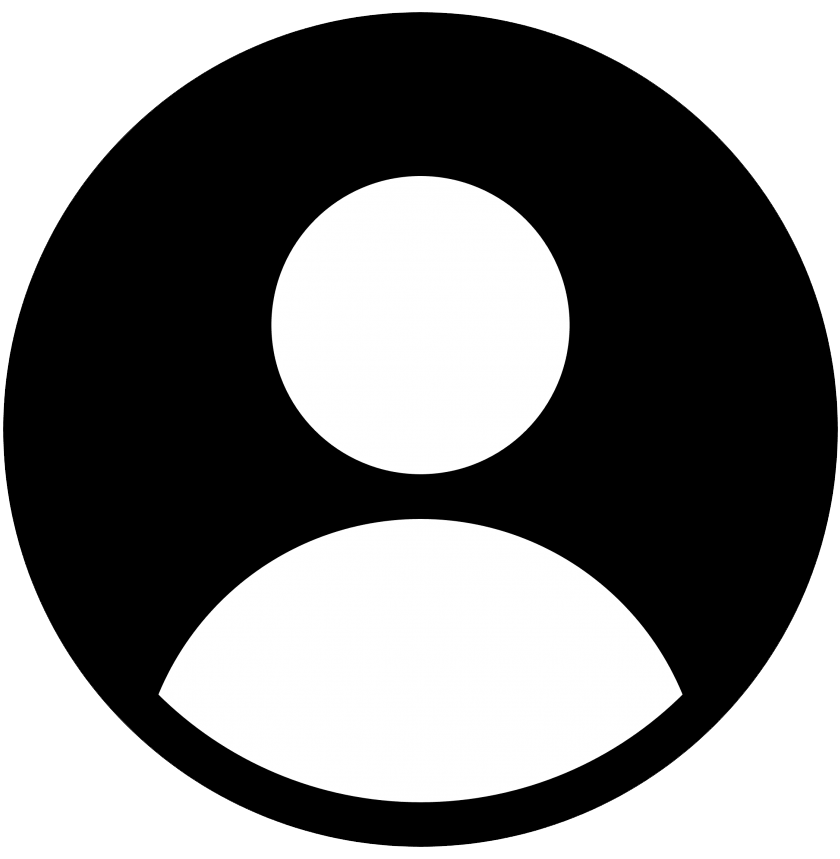 Billy Goldman
Have you ever wondered why so many people don't make it online? It's not a lack of training. YouTube alone has more than enough fr-ee training to eclipse every university on earth 10 times over. It's not a lack of opportunity. New success stories are being created every day and there's never been so much opportunity out there as there is right now. So what is it? If there's never been such an opportunity or plethora of free knowledge available, then why do so many fail. 1 word… Overwhelm. Not knowing where to start and not having a clear roadmap. That stops now. My mentor James has put together a fr-ee system where overwhelm will be a thing of the past. With weekly live training, a brand new technology which eliminates all the tech headaches and a fr-ee traffic rotator his own pocket. There's no way to get overwhelmed because it's all done for you… And if you do need a helping hand, we are with you every step of the way Now click here to access the system: https://www.solveques.xyz/rpm Get started with this breakthrough system today and then stop by in the group for Wednesday's Live VIP session and you'll see what I mean. Kind regards, Billy Goldman UNSUBSCRIBE: https://www.solveques.xyz/unsubscribe Address: 631 N Main St, Porterville, CA 93257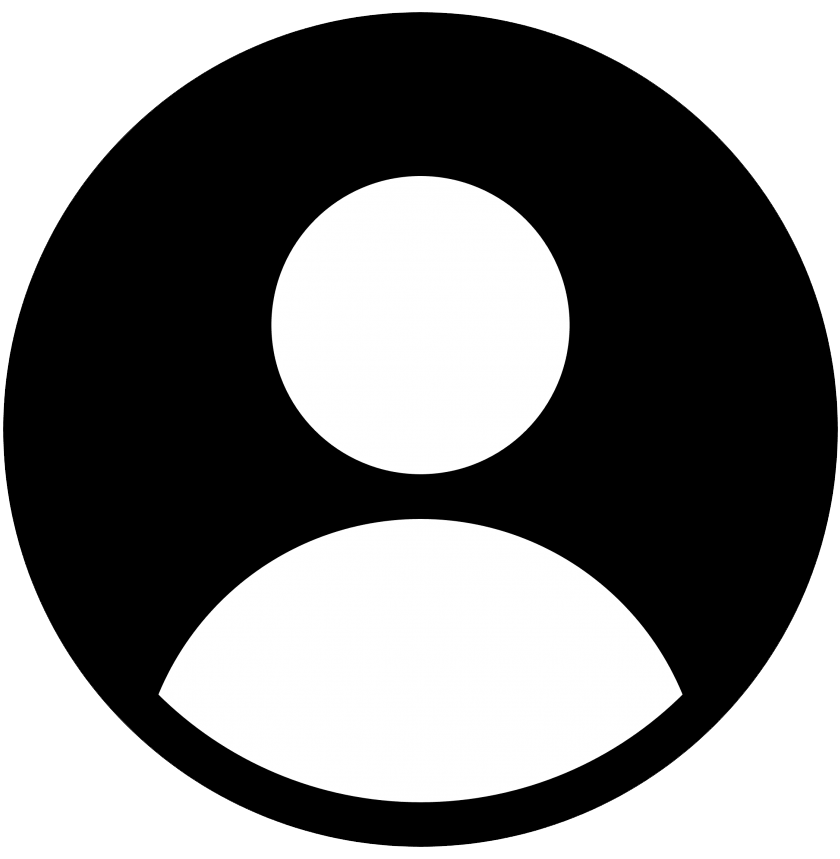 Joe Andrews
PROVEN, Done-For-You, SOCIAL syndication Social Syndication – 100% done-for-you rank FAST with DONE-FOR-YOU social syndication… —— Can you imagine how powerful it would be if you had someone that can handle ALL your social syndication for your videos, niche sites and client sites etc? Wouldn't that take A TON off of your plate and allow you to focus on more IMPORTANT things.. We all know that social syndication is the #1 way to skyrocket your content to the first page of Google, right? However, it can sometimes be a BIG pain in the butt.. You're either having to do it MANUALLY (which I wouldn't wish on my WORSE enemy lol) You have to buy software that does it for you (which some are VERY complicated to learn and you still have to manually create ALL your accounts) And then there's OPTION 3!! Tap into a PROVEN system that does it ALL for YOU! A couple of genius SEO marketers have created a system that does EXACTLY that. They've SIMPLIFIED the ENTIRE social syndication process so that ANYONE can tap into the power of Page 1 rankings – EVEN if they SUCK at SEO or are BRAND new to the subject. (LIKE me) PLUS they have just opened the doors to their updated and GREATLY improved 5.0 version! Introducing DFY Suite 5.0! DFY Suite will allow you to Get FREE, Targeted BUYER-Traffic In 48 Hours Or Less By Leveraging The Power Of High-Quality Social Syndication With their NEW, Done-For-YOU System! Yup, you can now leverage the POWER of Page 1 Rankings Via Social Syndication for ANY location and/or ANY language with: – NO Software To Install – No Software Training To Learn – No previous SEO knowledge or experience – No Social Account Creation Needed – No Content Needed Besides their URL – No Proxies or Captchas Needed – NONE of that stuff.. Heck, you don't even need to KNOW what social syndication IS lol All you need to do is: 1. Login to the web-based portal 2. Submit your Keywords and URL you want traffic for 3. Hit "Submit" Yup, That's IT! From There their System Will Get To Work And Build You HUNDREDS of High-Quality Syndication Links To Your Content to skyrocket it to page 1 of Google! PLUS, if you're 100% NEW to SEO, they're also including a quick CRASH course on Keyword Research AND Content optimization that should take you no more than 20-30 minutes to go through. With DFY Suite PLUS the Keyword Research and Content Optimization crash course, you'll be able to start getting traffic Google without EVER having to spend HOURS upon HOURS doing the HEAVY-LIFTING yourself. Check out DFY Suite Here: https://www.earnmorenow.info/dfysuite "But wait, did you say they've just opened 5.0?" Yup, and with their 5.0 updates they have made their platform BETTER, FASTER and MORE powerful to Deliver you even MORE rankings, Traffic & sales. In version 5.0 they have: – 5x'd their sites, 5x'd the authority, 5x'd the ranking power! Now instead of being able to get up to 200 different syndication links to your content, you can get up to 1,000! And the domains they've added are ALL packing A LOT more authority – Done for you GLOBAL Rankings. Yup, WORLDWIDE Rankings are finally HERE via their multi-language support. Yes, you read that correctly! They now cover EVERY LANGUAGE you can think of, so you can get page 1 rankings REGARDLESS of where you are in the world! – Totally revamped their server set up to now Include IP's ALL over the world to SUPERCHARGE their new WORLDWIDE ranking power! – Totally revamped their content generation system Which is now powered by REAL Artificial intelligence With Creaite being the engine to that! REAl A.I means QUALITY, unique content being written for EVERY campaign You submit. And we ALL know how much Google loves quality content. – and much much more… (they have a WHOLE section And video covering what's new in 5.0 – there's 7 MAJOR updates total) This is EASILY their MOST powerful To date and you can get access to it at an INSANE discount. Check out how it works here: https://www.earnmorenow.info/dfysuite This is the GO-TO platform for DFY, page 1 rankings! Everett Summers P.S. Getting page 1 rankings has NEVER been easier. With DFY Suite You'll be able to: – rank your videos on page 1 – rank your niche sites on page 1 – rank your e-commerce sites on page 1 – rank your Amazon listings – rank your CLIENT's sites – rank ANY URL you'd like to get traffic for.. It's really the PERFECT solution for us "lazy" seo marketers hahah And their 5.0 updates have REALLY taken things to the NEXT level! check it out here: https://www.earnmorenow.info/dfysuite UNSUBSCRIBE: https://www.earnmorenow.info/unsubscribe Address: 931 E Ave R, Palmdale, CA 93550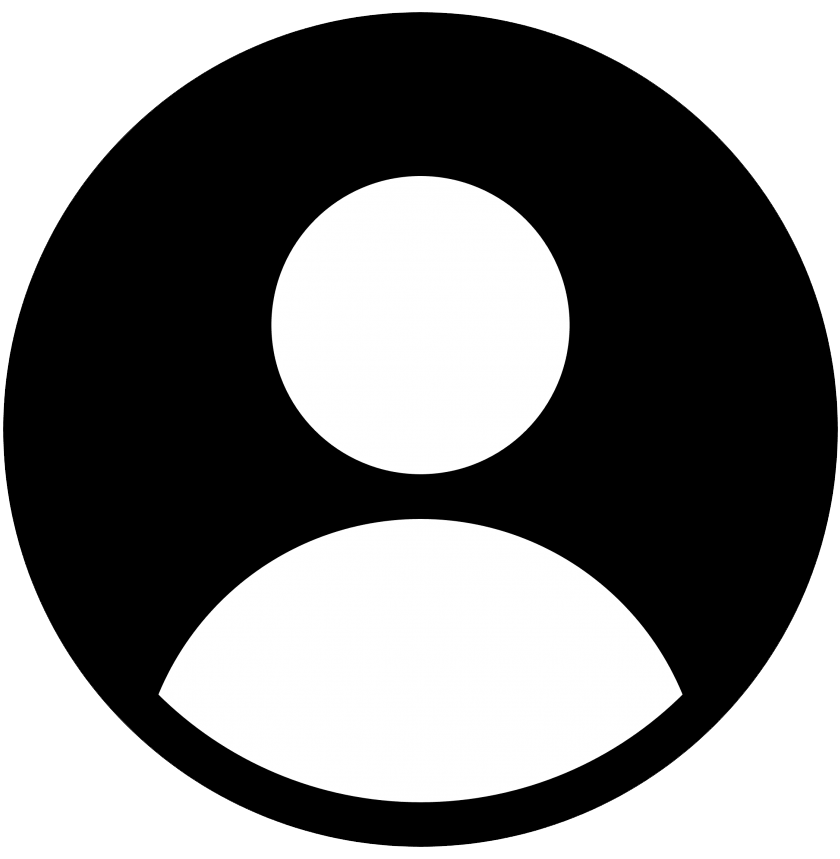 Robert McBride
Hello, Im Robert, co-founder of Howheart. Howheart noticed that you have an excellent website . Howheart is a website research institute that is looking for website like yours, help you increase revenue by showing you how to find reliable ways to grow your website. Method: SEO service providers are verified and praised by webmasters, the largest service trading platform in the world to protect your rights and interests, only if you get what you want, the platform will hand over your payment to the service provider Service provider example (the highest rating is 5.0): Name: M Aqib - Starting Price: $5, 3 Days Delivery (7,300 orders completed) - Method: Build 500 high quality and low OBL backlinks for your money site - Webmasters satisfaction rating: 4.9 Name: Wasim Ashraf - Starting price: $15, 1 Days Delivery (1,900 orders completed) - Method: On-Page SEO For Higher Rankings in Google Search Results - Webmasters satisfaction rating: 5.0 ... For Super website, Provider – Randy M has helped 3400 Super websites grow their site, and webmasters rated him 5.0! Starting Price: $250 Earn more dollars today: https://www.howheart.com/seo (Howheart rely on donations to stay afloat, so, after you get the growth you want, please support Howheart, PayPal: businessinquiries@howheart.com) Thank you for your time, Robert D. McBride UNSUBSCRIBE: https://www.howheart.com/unsubscribe/ 1051 S Main St, Pocatello, ID 83204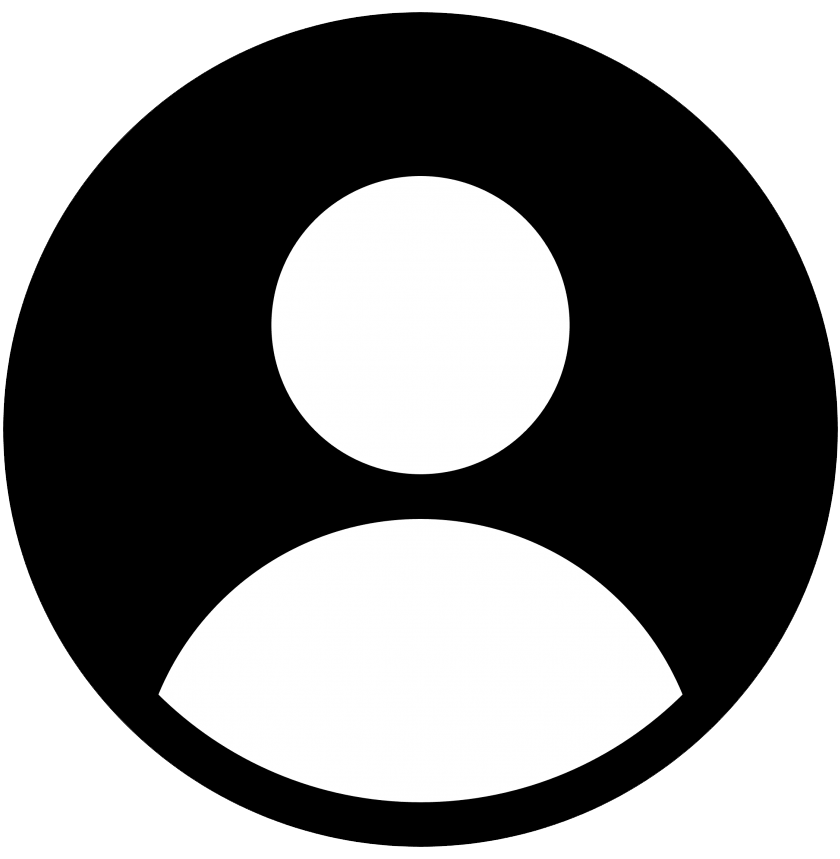 Kelly Nelson
Hey, AI is a double edge sword. With AI, millions of new marketersare flocking in with hopes of making it BIG! The competition is now EVEN MORE FIERCER, unfair & unequal.. Ad costs going up. Big gurus, big businesses monopolizing the market, and now its almost impossible to break in. Or.. is it? What if I told you there was ONE Secret AI HACK to access millions of new customers with zero ad spend, sub count or followers? ==> Go here to discover this Secret AI Hack: https://www.vauleonline.co/viralfacesai Introducing ViralFaces AI, the groundbreaking A.I. Face Tech that brings UNLIMITED Traffic to your website! With this revolutionary platform, you can create 100s of attention-grabbing A.I. Face Videos that speak in just minutes. These videos EXPLOITS Instagram & YouTube favouritism for Shorts & Reels and go viral organically. You get 10 times more traffic, sales, reach, followers, and engagement... just like that! Herere some results newbies getting with Face videos.. - 10M views posting a self-improvement short - 1.5M views posting a gym tips reel - 2.8M views posting a health tips reel ==> WATCH QUICK DEMO HERE: https://www.vauleonline.co/viralfacesai ViralFaces AI is available for a Low One Time Price during its public launch for the next few days only. After this week, it will turn into a higher recurring subscription price model. Act fast and get your account at the lowest price ever. ==> Get ViralFaces AI Now: https://www.vauleonline.co/viralfacesai Let's skip the competition and get an unfair advantage over your competitors. Generate more traffic, reach and sales with A.I Face Videos now! All the Best, Kelly Nelson UNSUBSCRIBE: https://www.vauleonline.co/unsubscribe Address: 671 S Pickett St, Alexandria, VA 22304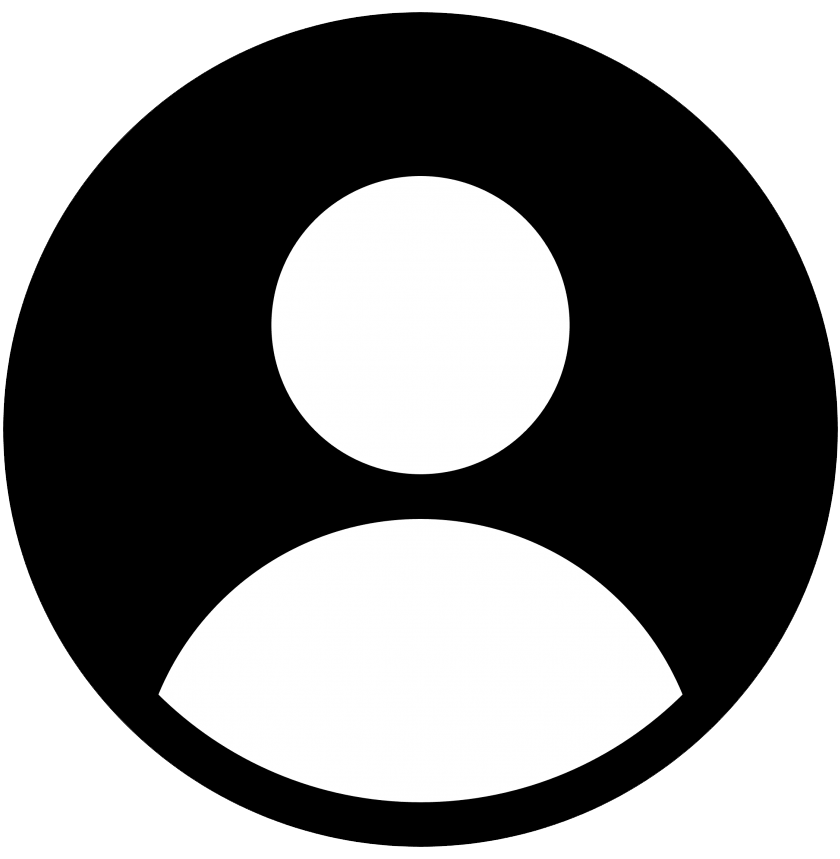 Felicia Hildebrand
Hey there, I just found your site, quick question… I found equilibrio.org.mx after doing a quick search – you showed up near the top of the rankings, so whatever you're doing for SEO, looks like it's working well. So here's my question – what happens AFTER someone lands on your site? Anything? Research tells us at least 70% of the people who find your site, after a quick once-over, they disappear… forever. That means that all the work and effort you put into getting them to show up, goes down the tubes. Why would you want all that good work – and the great site you've built – go to waste? Because the odds are they'll just skip over calling or even grabbing their phone, leaving you high and dry. But here's a thought… what if you could make it super-simple for someone to raise their hand, say, "okay, let's talk" without requiring them to even pull their cell phone their pocket? You can – thanks to revolutionary new software that can literally make that first call happen NOW. TurboLeadGeneration.com is a software widget that sits on your site, ready and waiting to capture any visitor's Name, Email address and Phone Number. It lets you know IMMEDIATELY – so that you can talk to that lead while they're still there at your site. You know, strike when the iron's hot! CLICK HERE https://TurboLeadGeneration.com to try out a Live Demo with Talk With Web Visitor now to see exactly how it works. When targeting leads, you HAVE to act fast – the difference between contacting someone within 5 minutes versus 30 minutes later is huge – like 100 times better! That's why you should check out our new SMS Text With Lead feature as well… once you've captured the phone number of the website visitor, you can automatically kick off a text message (SMS) conversation with them. Imagine how powerful this could be – even if they don't take you up on your offer immediately, you can stay in touch with them using text messages to make new offers, provide links to great content, and build your credibility. Just this alone could be a game changer to make your website even more effective. Strike when the iron's hot! CLICK HERE https://TurboLeadGeneration.com to learn more about everything Talk With Web Visitor can do for your business – you'll be amazed. Thanks and keep up the great work! PS: TurboLeadGeneration.com offers a FREE 14 days trial – you could be converting up to 10more leads immediately! It even includes International Long Distance Calling. Stop wasting money chasing eyeballs that don't turn into paying customers. CLICK HERE https://TurboLeadGeneration.com to try Talk With Web Visitor now. If youd like to unsubscribe click here http://TurboLeadGeneration.com/unsubscribe.aspx?d=equilibrio.org.mx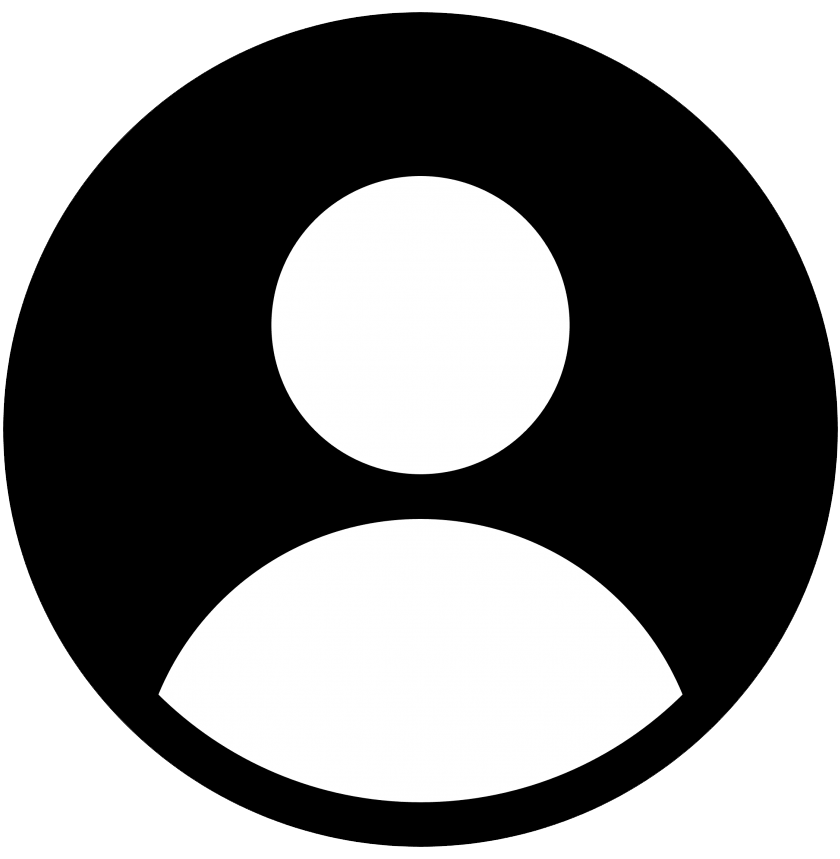 Teri Lent
- Ya tienes tu propio sitio web equilibrio.org.mx - Ya tienes tus redes sociales. - Ahora falta que tengas tu propia App en Playstore, la 3er fuente de tráfico mas importante de internet. Hacemos la App publicada en Playstore con su logo y nombre, de su sitio web en 10 días y por sólo 25 $ anuales. Su app estará sincronizada con su web equilibrio.org.mx en tiempo real, es decir si cambia algo dentro de equilibrio.org.mx, Su app también cambiará. Incremente su imagen empresarial, presencia y más clientes con su propia App ! Para ver ejemplos y mas info visite https://hacemostu.app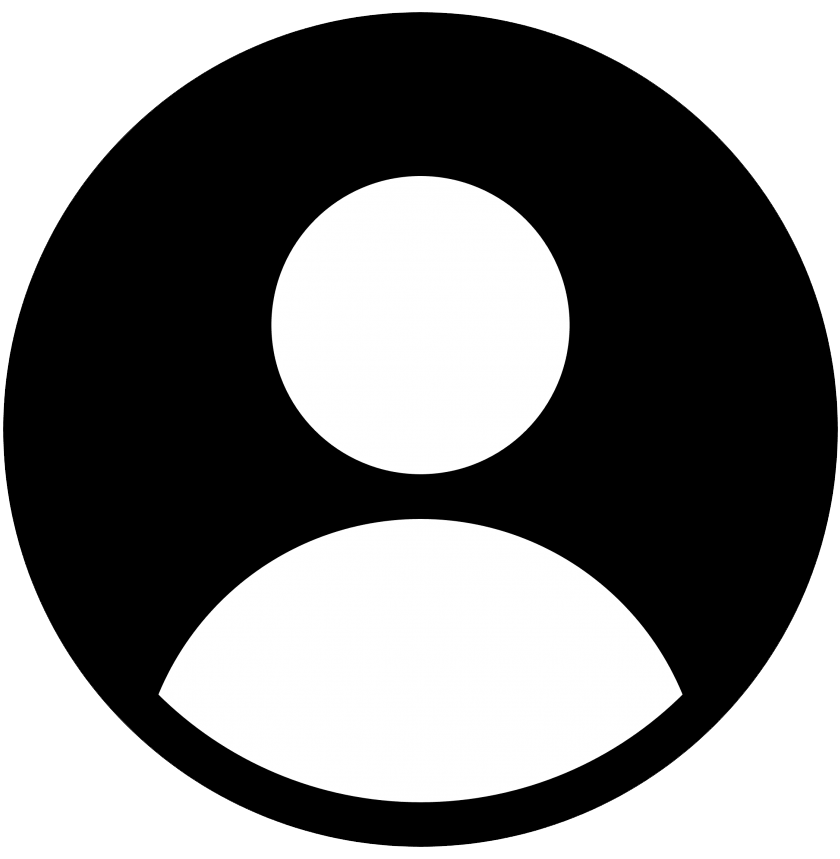 Tina Manning
Hi, Are you struggling to create content that not only engages your audience but also drives profits for your business? Look no further than this new AI solution: https://www.databaseen.com/gptdash This dashboard was designed by top internet marketers and copywriters who know how to leverage ChatGPT to create profitable content. With GPTDash, all you have to do is enter a few keywords and let the engine do the rest. The result? Original, engaging, and profitable content that will set you apart your competition. Plus, with this easy-to-use dashboard, youll save valuable time and resources. Dont just take my word for it. I encourage you to try GPTDash today and see the results for yourself. There is a launch special today that I dont want you to miss: https://www.databaseen.com/gptdash Stay ahead of the game with this new AI dashboard. As always, Im here to help you succeed. To your success, Tina Manning UNSUBSCRIBE: https://www.databaseen.com/unsubscribe Address: 1951 W 5600 S #1, Roy, UT 84067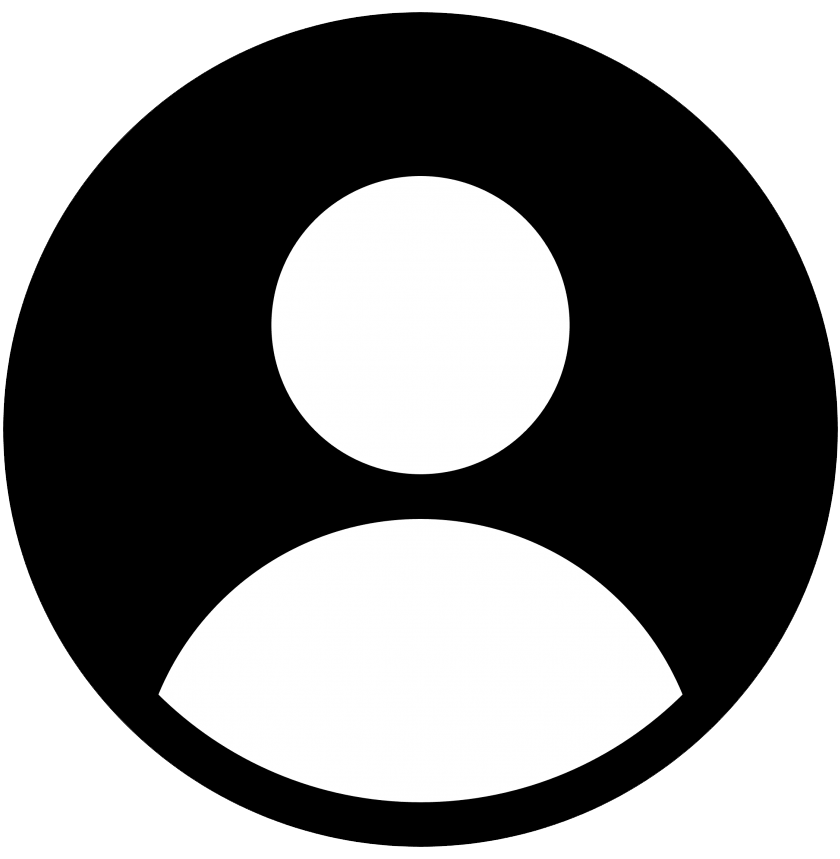 Steffen Shepherdson
Hey there, I just found your site, quick question… I found equilibrio.org.mx after doing a quick search – you showed up near the top of the rankings, so whatever you're doing for SEO, looks like it's working well. So here's my question – what happens AFTER someone lands on your site? Anything? Research tells us at least 70% of the people who find your site, after a quick once-over, they disappear… forever. That means that all the work and effort you put into getting them to show up, goes down the tubes. Why would you want all that good work – and the great site you've built – go to waste? Because the odds are they'll just skip over calling or even grabbing their phone, leaving you high and dry. But here's a thought… what if you could make it super-simple for someone to raise their hand, say, "okay, let's talk" without requiring them to even pull their cell phone their pocket? You can – thanks to revolutionary new software that can literally make that first call happen NOW. TurboLeadGeneration.com is a software widget that sits on your site, ready and waiting to capture any visitor's Name, Email address and Phone Number. It lets you know IMMEDIATELY – so that you can talk to that lead while they're still there at your site. You know, strike when the iron's hot! CLICK HERE https://TurboLeadGeneration.com to try out a Live Demo with Talk With Web Visitor now to see exactly how it works. When targeting leads, you HAVE to act fast – the difference between contacting someone within 5 minutes versus 30 minutes later is huge – like 100 times better! That's why you should check out our new SMS Text With Lead feature as well… once you've captured the phone number of the website visitor, you can automatically kick off a text message (SMS) conversation with them. Imagine how powerful this could be – even if they don't take you up on your offer immediately, you can stay in touch with them using text messages to make new offers, provide links to great content, and build your credibility. Just this alone could be a game changer to make your website even more effective. Strike when the iron's hot! CLICK HERE https://TurboLeadGeneration.com to learn more about everything Talk With Web Visitor can do for your business – you'll be amazed. Thanks and keep up the great work! PS: TurboLeadGeneration.com offers a FREE 14 days trial – you could be converting up to 10more leads immediately! It even includes International Long Distance Calling. Stop wasting money chasing eyeballs that don't turn into paying customers. CLICK HERE https://TurboLeadGeneration.com to try Talk With Web Visitor now. If youd like to unsubscribe click here http://TurboLeadGeneration.com/unsubscribe.aspx?d=equilibrio.org.mx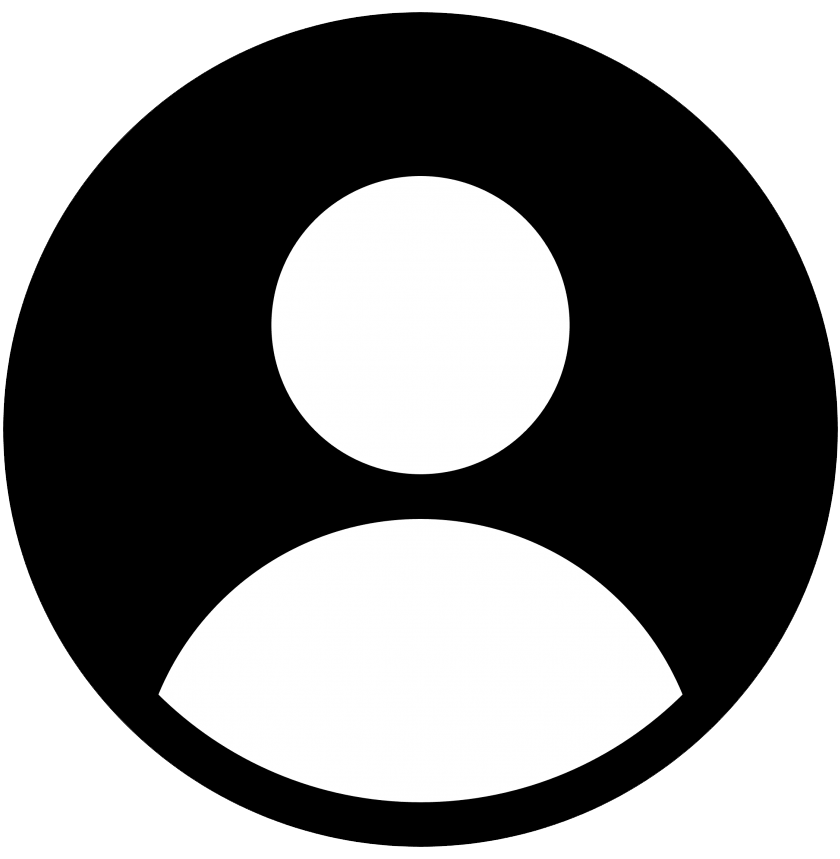 Lorraine Bermudez
Hi equilibrio.org.mx webmaster, Stop searching. Be compensated for writing online. Put your writing skills to use and be compensated while doing it! Obtain pre-qualification and discover starter online writing roles that provide up to 35 bucks per hour with complete instruction in merely 30 minutes. You can work home or on a laptop without traveling. Click here to apply: https://www.trustrose.com/jobopportunity . Use your skills and knowledge and become part of a thriving online community. Its quick and straightforward, and youll start earning! Work directly with small companies and craft 500-word blog posts for their blogs. Sign up below and be part of the future: https://www.trustrose.com/jobopportunity . Re-enter your details and start work on Monday. Lorraine Bermudez Market Development | Trustrose Unsubscribe: https://www.trustrose.com/unsubscribe